Motorcycle Battery
Motorcycle manufacturers demand the best so overwhelmingly choose Décor With over 12 years of development, every Decor motorcycle battery provides the same high performance, quality and reliability as your bike's original.
Decor Motorcycle batteries come factory activated, meaning that they are charged, acid filled, sealed and activated during manufacture.
Decor batteries have a slower self-discharge rate and a longer life which means they out perform other batteries
Decor battery also provides high performance, exceptional quality and proven reliability.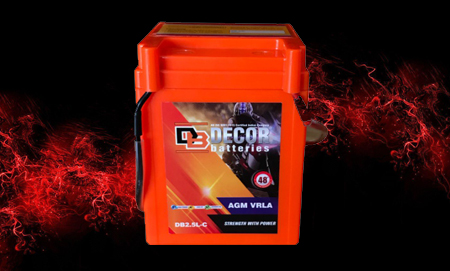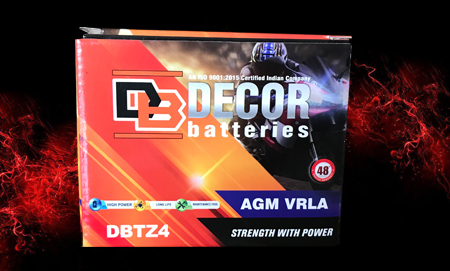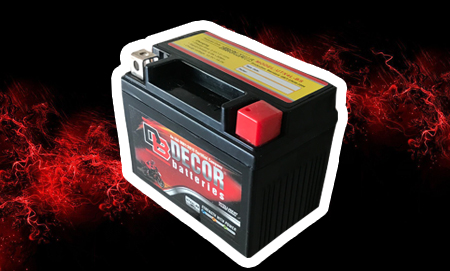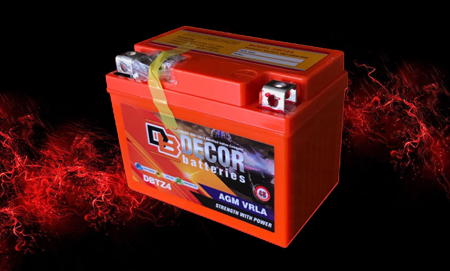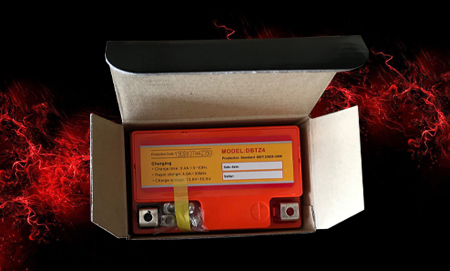 Features :
1. Heat sealed case to cover
2. Special active material
3. Unique expanded plate grid design
4. AGM separators
5. Polypropylene (PP) cover and contained