E-Rickshaw Battery
E rickshaw runs by e rickshaw batteries. These batteries are made for the special purpose. These batteries not only start the rickshaw but also used as a fuel. Nowadays e rickshaw is getting much popular. They are basically pollution-free vehicles that are considered to be very useful. If e rickshaw battery is maintained properly then it will be very helpful for our business. Lead acid series batteries are based on oxygen recombination technology. It is free from any maintenance. Our batteries last up to longer time and are made up of supreme quality of the material. E rickshaw battery price is quite normal that you can easily afford.
Advantage:
Thicker plates – better for deep discharge usage
High Calamity
High Mileage, Stability & Power
Low Maintenance
Lower Topping Requirement
Long back up & less recharging time
Specially Designed for E-Rickshaw to improve the density cycle, Life cycle & charging Effectiveness.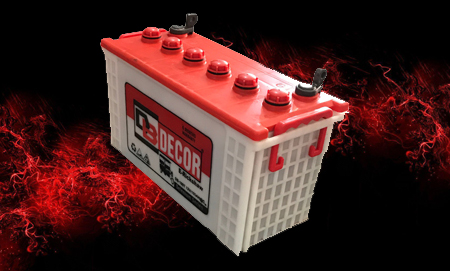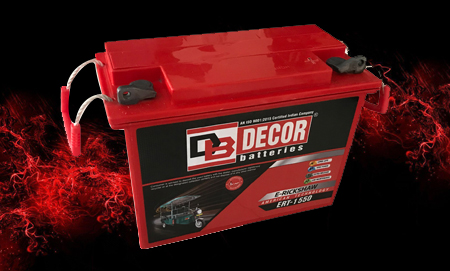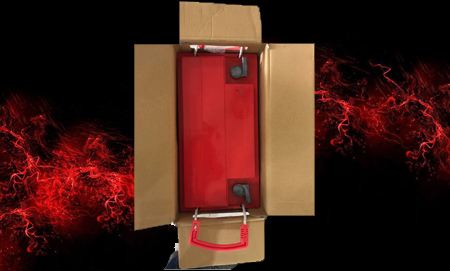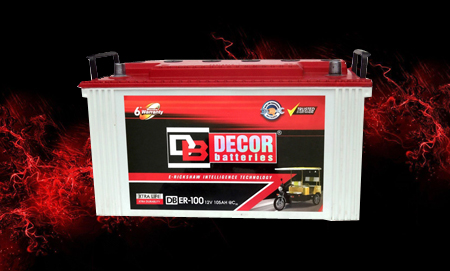 Features
Higher oxidization resistive separator.
Large capacity and high specific energy, adopts high-purity raw materials and national patent technology.
Long Service Life: in standard state DOD 80% (new national standard) can cycle for 600-800 times.
Less water loss and higher electrolyte volume.
Superior Low-temperature Performance, possess superlative low-temperature charge and discharge acceptance, avoiding sharp decline of mileages of continuation for the battery in winter.
Environmentally friendly: they have reliable and sealed structure design and are free from leaking and acid mist diffusion. They can be placed and used in any directions reliably and safely.
Specification :
Capacity –100-180aH
Technology – Flat Plate/Tubular Plate
Maintenance type -Low Maintenance
application –ELECTRIC-Rikshaw vehicle
Applications
1.All purpose
2.Uninterruptable Power Supply (UPS)
3.Electric Power System (EPS)
4.Emergency light
5.Emergency backup power supply
6.Auto control system
7.Aircraft signal
8.Alarm and security system
9.Electronic apparatus and equipment
10.DC power supply
11.Communication power supply